The Career Education Council is a non-profit charity organization dedicated to youth career exploration, skill development and experiential learning. We collaborate extensively with local employers, community organizations, educators, post-secondary institutions and students to gather relevant information and to provide learning opportunities that will help youth to make more informed choices about their future career and educational pathway.
Special THANK YOU to our many partners for helping us to champion such important work.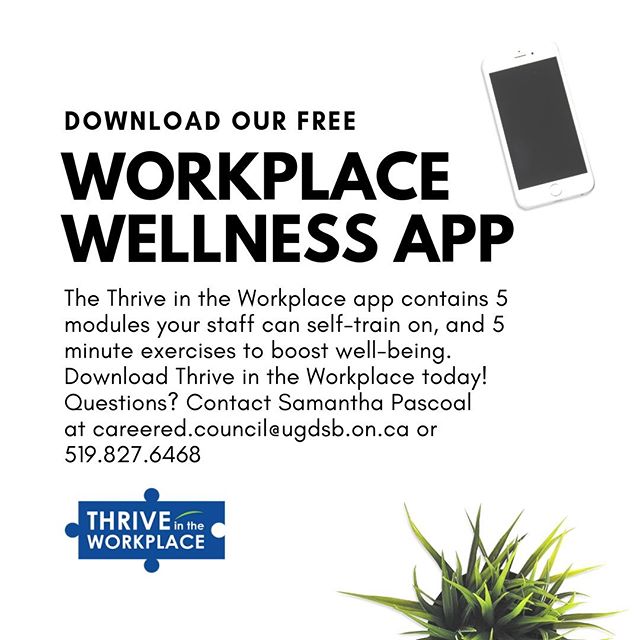 Need a boost at work this summer? Download Thrive in the Workplace, a wellness app that offers 5 minute exercises you can do at your desk, which boost endorphins, serotonin, and well-being!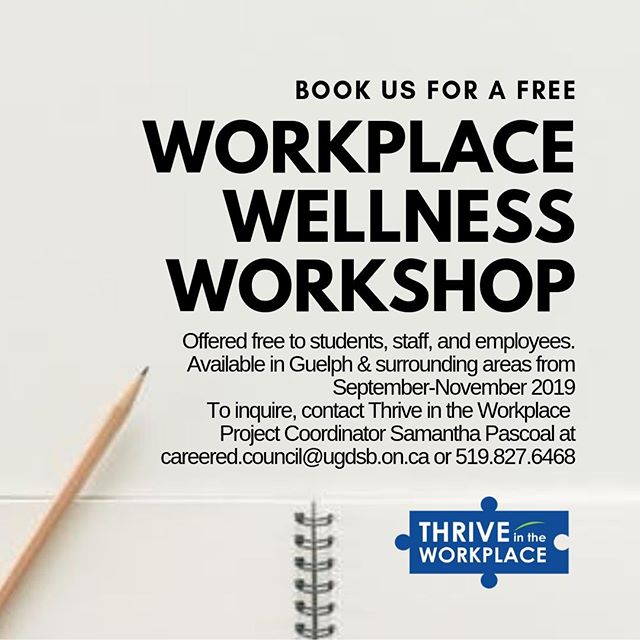 Revitalize your staff this fall with a workplace wellness workshop. Topics discussed range from stress-management and personal self-care, to healthy relationships and communication with team members at work. To book, contact Samantha at careered.council@ugdsb.on.ca!